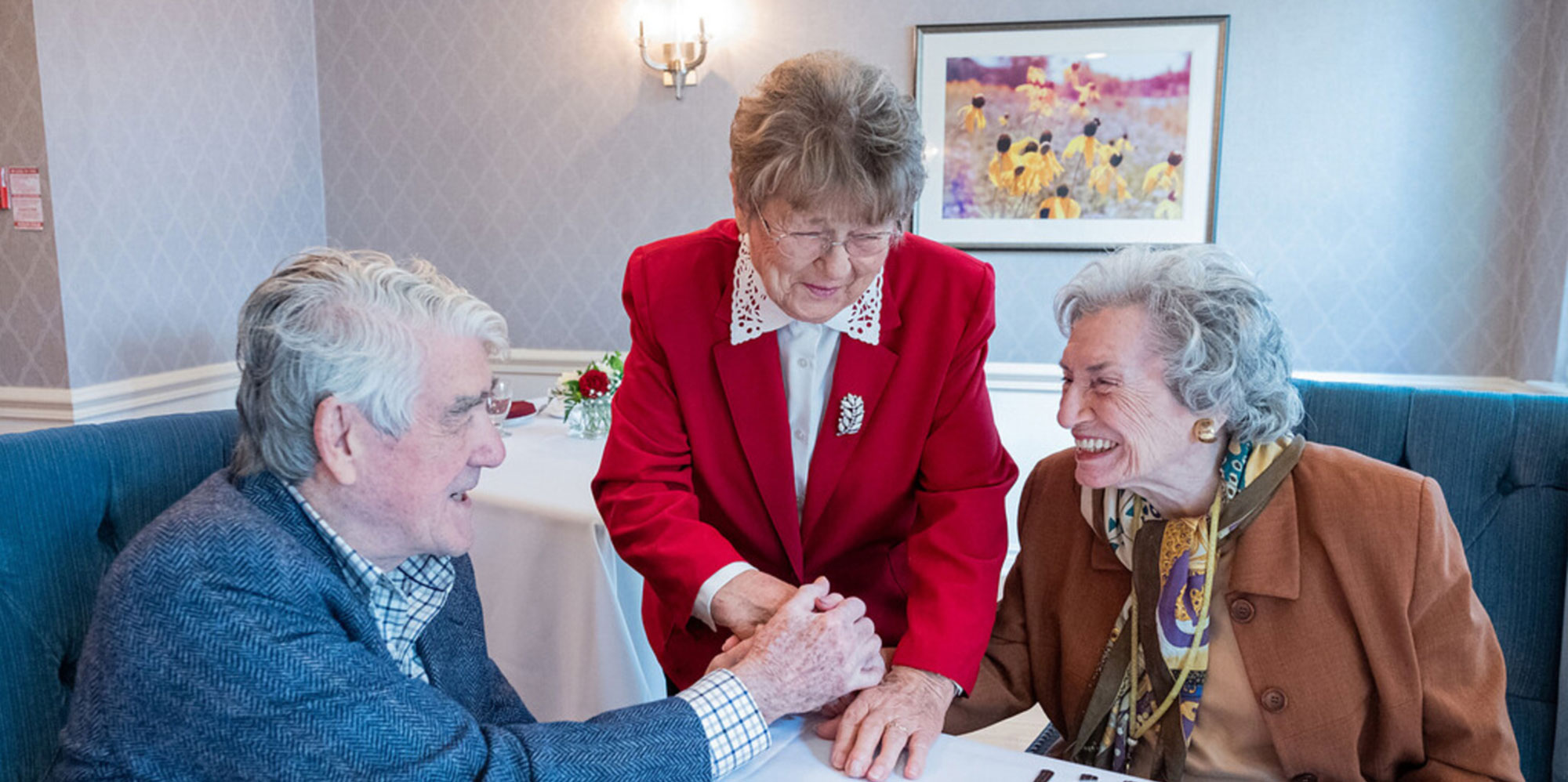 Welcome to Your New Home
– A message from the General Manager
Welcome to The Manor at Gravenhurst Retirement Residence. A lovely home in charming Gravenhurst, Ontario, with amenities, activities and new friends waiting to meet you! The Manor was originally constructed in 1933 and is now Home to with 42 residents. Offering health, wellness, meals, laundry, housekeeping, safety, security, and so much more. Our dedicated team of over 30 trained professionals provide care and services 24 hours a day, 7 days a week.
We look forward to speaking with you, guiding you on a tour, and sharing a meal. Call us at your convenience, and we will make all the arrangements.
Our Vision
Creating communities where people of all ages achieve all they can be.
Our Mission
We make the difference, pioneering services for individuals in a caring community.
About Us
Centrally located in Gravenhurst, Ontario, the Manor at Gravenhurst Retirement Residence is a unique community. Situated just two blocks from the water in charming Muskoka, the buildings date from the early to mid-20th century. Originally a lodge, today the Manor offers a variety of options for retirement living. In keeping with our spirit of hospitality, we place an emphasis on providing an exceptional experience for our residents.
Our dedicated staff, some have been with us for over 25 years, help to create a friendly atmosphere. The combination of our interesting residents and caring staff make the Manor an engaging and inviting community that feels like home.